2023 begins with important updates from our Training Sector.
First, we would like to report the availability of the last places for MCA courses:
- Helm Operational - February 6 to 8, 2023
- AEC1 - from February 27 to March 3, 2023
- Efficient Deckhand - February 20 to 24, 2023
The full calendar and registration information is available here.

In addition, our full Italian Yacht Etiquette Academy course starting on February 20 is confirmed, followed immediately by the advanced course that still has a few places available. You can find all the details here.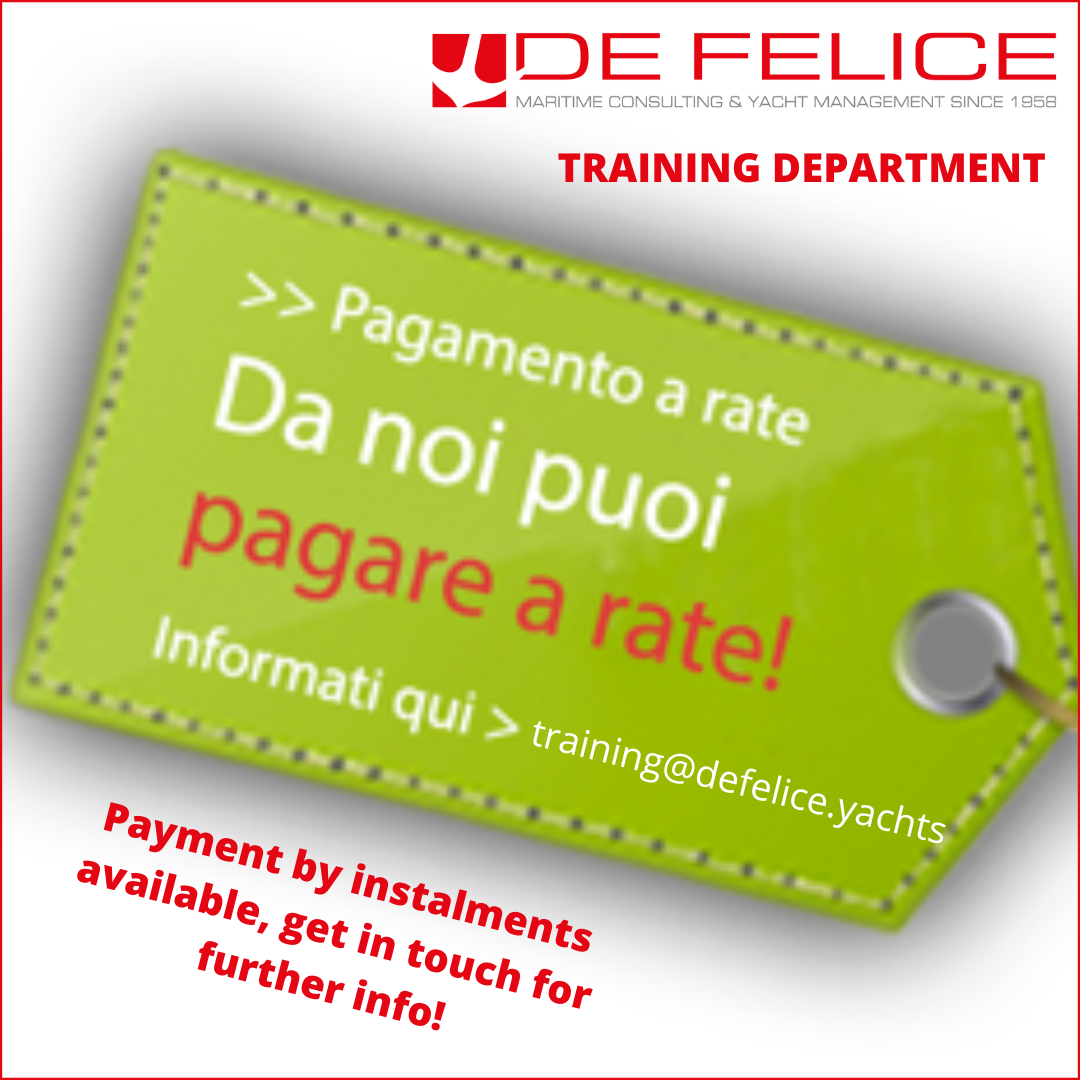 And here you are a substantial updates, we dare say, namely the possibility of installment payments, so that the various courses can be approached in a more financially sustainable way.
The quality of the content, the number of hours dedicated, the professionalism of the teachers, and the international acknowledgment of our certificates are now closer to all those interested in attending them, thanks to payment formulas that can be customized to your needs.
Contact us for more information at +39-0584-399464 or by email to training@defelice.yachts